How local performing-arts organizations can get economic relief during the pandemic.
Our team of experts at Azavar works closely with a range of municipalities to secure all possible disaster-response funding available, including during the pandemic. We understand that when communities have more funds, that results in direct relief for real people—their jobs, their businesses, their lives.
We've heard countless stories about the devastating impact of the shutdown and pandemic restrictions on small businesses. Almost overnight, the service sectors of our economy shut down, causing mass layoffs and busted budgets. However, while businesses have started to reopen slowly when coronavirus rates allow, performing-arts organizations are still mostly shuttered out of caution.
Often, the arts don't get their due as a driver of economic activity, but the facts tell a different story. According to a 2020 report by Americans for the Arts, the nonprofit arts industry generates $166 billion in economic activity, supports 4.6 million jobs nationally and produces $27.5 billion in government revenue. Bars and restaurants may be taking baby steps toward reopening, but few are (or should be) willing to venture out to a crowded theatre, concert hall, or black-box theatre any time soon.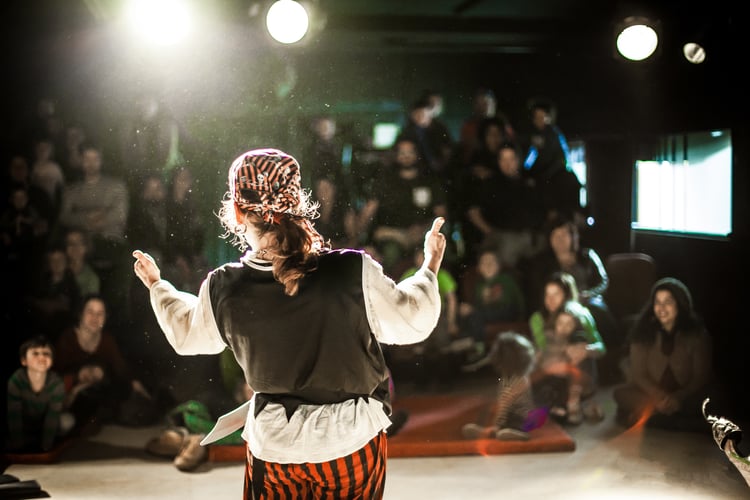 Local governments in cities home to a robust arts scene are doing what they can to support the unique needs of venues, performing-arts companies, and performers. In Chicago, the City announced a grant program funded with public and private dollars. Up to 120 venues, with emphasis given to locations in intentionally divested neighborhoods, will receive $10,000. Learn more and apply here.
Similarly, Denver has also stepped up to care for indie venues during this time, redirecting $700,000 in CARES funds for its own grant-making program. The City's grant program is open to all, with weight given to operators of venues owned by or supporting historically marginalized communities, including Black, Indigenous, People of Color (BIPOC), LGBTQ+ and people with disabilities. Denver's program is also administered online. Learn more and apply here.
Our team at Azavar is paying keen attention to programs like these. We are eager to help more communities secure every possible penny of disaster-relief funding during this intense time of change and uncertainty. Contact our team to learn how we can help your municipality, too.
Connect with us on Facebook!
Tell us how your community is supporting arts organizations. Share your links for grants, events, or fundraisers on our Facebook page.
---

Submit Your Grants the Right Way, at the Right Time
---