The short-term rental market is always changing, but it's hard to stay up to date
One of our staffers was scrolling through Instagram the other day and was struck by the sheer number of ads for travel. Almost every ad was for some kind of bed-and-breakfast, outdoor adventure experience, glampground, big-name short-term rental service, etc.

One ad came up over and over again—a cozy cabin with huge windows tucked in a forest, in front of a campfire. It's for a company called Getaway and their whole business model is to provide tiny cabins in isolated locations within driving distance of major cities. These sleek-but-spartan spaces have no TVs, no Wi-Fi, just nature.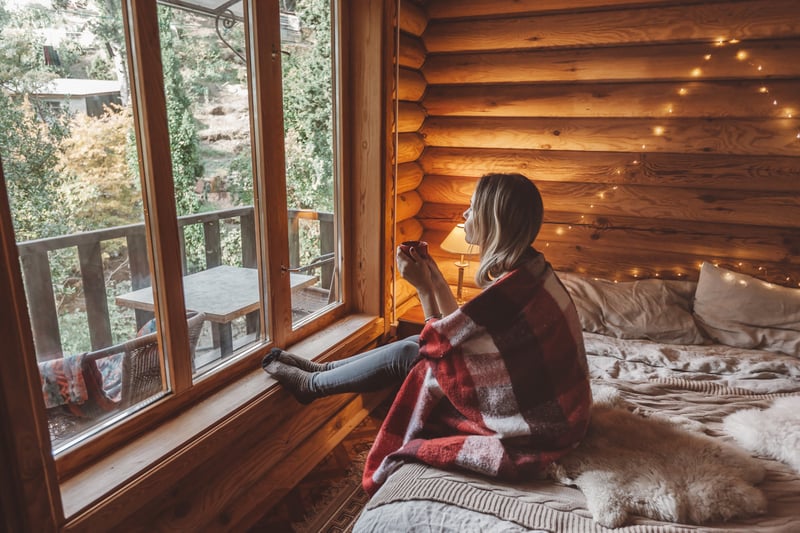 Sounds great.

But from the local government perspective, what is this? Is it a campground? A short-term rental? Are they regulated by existing ordinances or did municipalities pass new regulations to manage and monetize this newbie to the hospitality industry?

Lots of questions, few answers. And it's not just Getaway, there are dozens of short-term rental services operating across the country, from Airbnb, Vrbo, Vacasa, HomeAway, and FlipKey to more recent start-ups like Lyric, Sonder, and Domio. For a local government with a limited staff, it's impossible to stay on top of them all, make sure they're safe for guests, following your laws, and remitting any/all fees.
How Azavar Offers Local Governments More Control
Our team knows short-term rental. And we know local government. For more than 25 years, Azavar's team of experts has conducted thorough revenue reviews of all potential sources of local-government revenue via our 360 Degree Revenue Cloud approach, from sales tax to franchise fees, and also short-term rental tax.
We know how to identify under-the-radar units, work with providers that aren't remitting to municipalities, and detect missing funds on miscellaneous charges.
---
Is your community ready to recover with travel coming back?
---

But more than just conducting audit-style revenue reviews of your short-term rental market, Azavar can also help you boost compliance.
Localgov, part of the Azavar family of companies, is a tax and fee administration and compliance platform customized to the needs of local government.
It offers hosts an easy-to-use, secure, and business-friendly way to ensure compliance with your short-term rental laws. Book a personalized Localgov demo today.